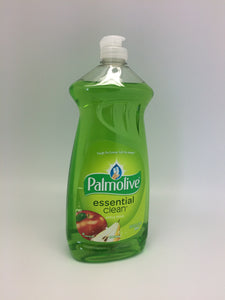 Afwasmiddel Palmolive Essential Clean Dish Apple Pear 828ml/28oz
* Palmolive Essential Clean Apple Pear dish liquid, with a delightful fruity scent, is great for everyday clean up.

* Palmolive is specially formulated to be tough on grease and soft on hands leaving your dishes sparkling.

* Enjoy cooking more because Palmolive has got clean up covered!